Why is the outdoor leisure life in the homestay sought after? Because of the different architecture and decoration styles, coupled with local customs, the neat accommodation function in the hotel, not only can enjoy the countryside, but also experience the happiness of the countryside. rattan sofa manufacturer We can spend a few days in the countryside and enjoy a comfortable, moody, "slow" life, comfort and feelings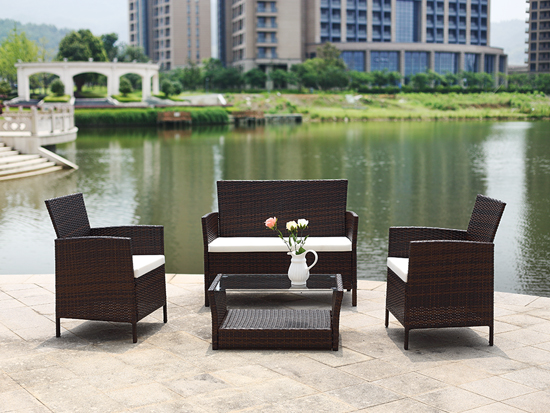 With the pressure of work and life, living expenses, traffic congestion, environmental pollution, inconvenience of housing and traffic management and the decline of happiness index, more and more people want to get rid of the economic pressure of the city.
In fact, this is not a simple country lifestyle, but a leisure life. Therefore, in this impetuous city life, outdoor gardens, balcony gardens and roof gardens have become rare habitats in people's lives. Outdoor furniture is an indispensable part of garden life, and has attracted more and more attention. It embodies people's lifestyle of being close to nature, enjoying leisure, and enjoying a slow pace.
If there is a balcony, tables and chairs will be placed in the lounge to break the boundaries between indoor and outdoor with a comfortable and humanized design and enjoy the fun of leisure life.
If there is a garden, a beautiful garden will be built at the back door of the house, watching the flowers bloom outside the yard, and enjoying life. Wake up to the sound of birdsong, bathed in the fragrance of flowers.