What influence does outdoor furniture have on garden style design
After the overall design of the garden is completed, garden furniture outdoor we will begin to equip the corresponding series of furniture. With the demand for gardens in society, there is a dazzling selection of outdoor furniture on the market. Choosing a group of outdoor furniture can not only beautify the environment and highlight the style, but also make people more comfortable to enjoy the garden.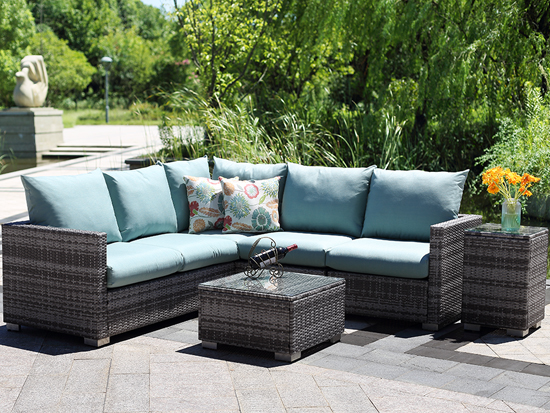 The influence of outdoor furniture on garden style design is unquestionable. It can be icing on the cake, or it can destroy the overall design. Therefore, many qualified friends will customize a set of furniture to ensure consistent style.
After spending such a huge cost, we must know how to take care of it. Generally, the outdoor furniture should be moisture-proof and sturdy and not easily destroyed. Wooden, rattan and steel are popular choices. These finished products generally have a long service life, and proper maintenance can extend the life of the furniture.