How to choose environmentally friendly and healthy outdoor furniture
If the area of ​​our house is large enough, you can put a set of comfortable outdoor tables and chairs on the balcony, so that you can enjoy the scenery outside the balcony and experience poetic leisure.
This kind of garden furniture outdoor is sold in many regions, mostly a combination of chairs and tables. Whether it is messy or simple lines, there is a sense of color, which can adjust the space arrangement and atmosphere, and match with the living room with different personality.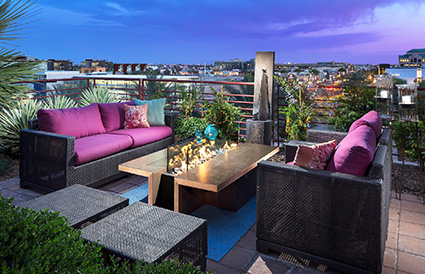 Outdoor furniture generally includes: dining table and chair, bar table and chair, leisure lounge chair, leisure sofa, etc., which can be selected according to the space and design style of the villa garden.
The materials of outdoor furniture generally include: rattan, iron, and solid wood. Rattan outdoor furniture is mostly used in pastoral garden styles, which can better set off the theme. Because rattan is easy to corrode, it is now mostly used imitation rattan, and PE material has a long life; iron outdoor furniture is a relatively common outdoor furniture for villas and gardens. There are many shapes and great ornamental properties, which are quite popular. The solid wood outdoor furniture has a good texture and effect. It is often used in high-end villa gardens and placed in shade to prevent rain erosion.